I'm a
s/w engineer,
Web developer,
& frontend designer.
Long before the first dot-com boom...
I have worked with many technologies, platforms, frameworks, tools & languages.
A few that come to mind...
HTML
JavaScript
CSS
NodeJS
AngularJS
Bootstrap
Responsive Design
Rest
APIs
jQuery
JSON
C#
SOA
MVC
Visual Studio
Git
GWT
Flexbox
XML
XSLT
NoSQL
SQL
MongoDB
UX
.NET
Java
Eclipse
TypeScript
CMS
Metadata
WordPress
However, I don't think that having experience with a specific language or platform is super important...
Analytical thinking & problem solving are the most important skills for my job.
I guess those math professors were right. Once you perfect problem solving it's easier to learn new technologies that come along. Change is inevitable. It's important to be aware of upcoming technologies, methodologies, and "schools of thought". I like to play with new stuff whenever possible. I try not to get too opinionated about one technology. It makes me laugh when people get dogmatic about a specific brand, such as "I hate Microsoft", or "I would never buy an Apple".
My brand, "iatek" (eye-ŭ-tek) is a acronym, compound word and tech slang. I thought of "iatek" when I was working on information architecture inspired by RSW, founder of TED. It was the late 90's when "tek" became slang for "technology" or "technique". The "ia" could also mean "interactive" or "internet and". So, iatek is my generic "tech" brand.
i

nter

a

ctive

tech

nique

i

nter

a

ctive

tech

nology

i

nternet

a

nd

tech

nology

i

nformation

a

nd

tech

nology

i

nformation

a

rchitecture

tech

nology
Here are some recent projects...
(created entirely by me)
Pride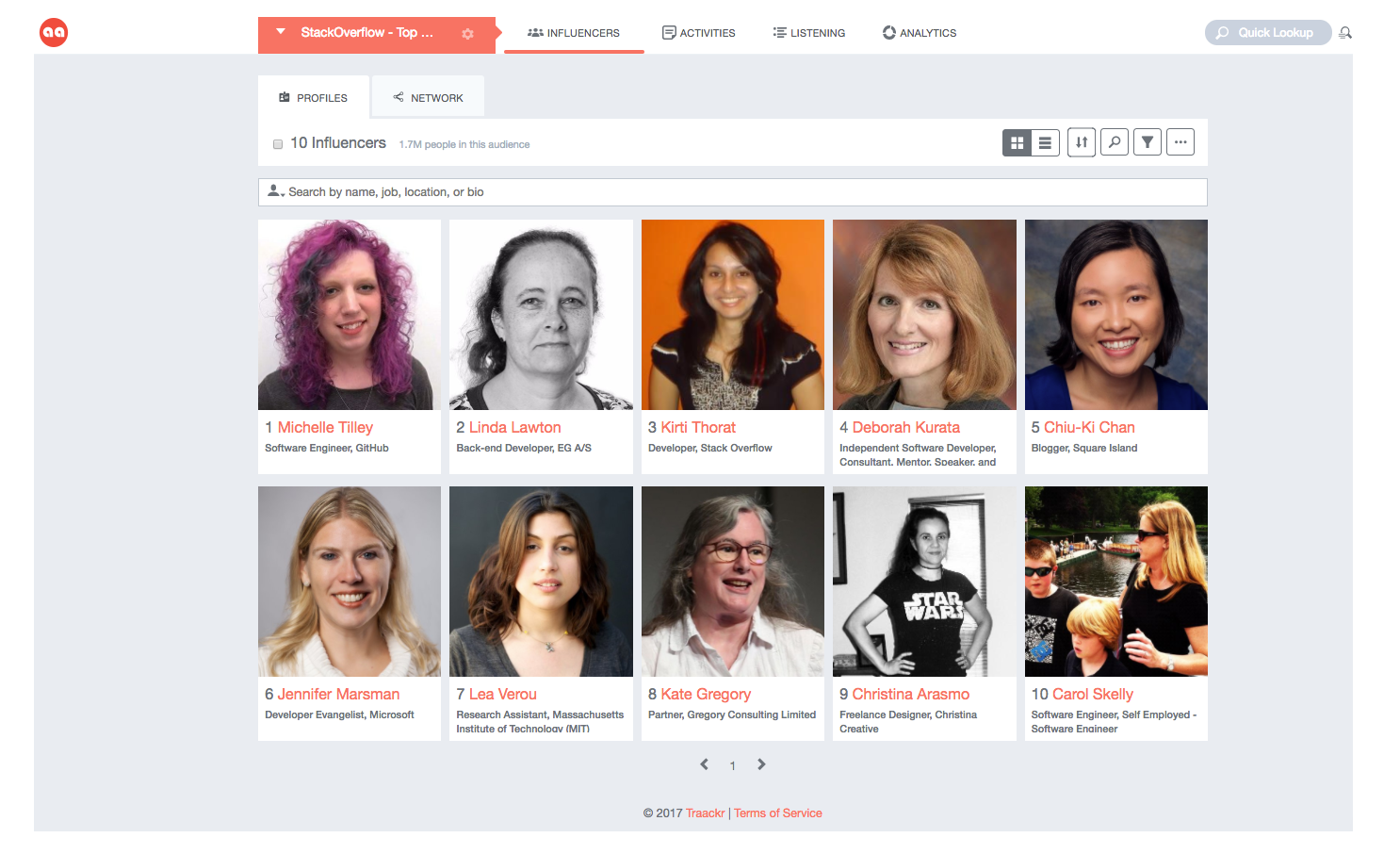 I pretty happy to be amongst the Top 10 Influential Female Developers on Tracckr, and in the top 0.02% on StackOverflow. 5 of my projects have been featured on Product Hunt. I've been part of many great teams that have accomplished great things. I was even part of the pre-Y2K compliance team at Digital in `99. I most proud of my family, especially my two sons.